Baby Boomers wear many hats: they're parents, workers, activists, enthusiasts, community organizers, and so forth. These are roles that Boomers have chosen. But there's a new role that they may not have banked on: that of a caregiver to an aging parent.
According to Institute on Aging,
about 43.5 million adult family caregivers care for someone 50 years of age and over
. Among them,
14.9 million care for someone with dementia or Alzheimer's disease.
If you're a caregiver to an aging parent, you've probably found it to be a rewarding yet demanding experience. Oftentimes shifting some, or all, caregiver responsibilities over to a professional caregiver could be the right decision for both you and your loved one.
To learn more about finding and hiring professional caregivers, I interviewed Cliff Oilar, Jr., the co-owner and director of
Back Home Senior Care
, an Alameda, California-based non-franchised, family-owned in-home caregiving company.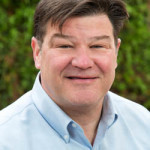 Martha Laham (ML):
Cliff, your company offers non-medical assistance to seniors. What is non-medical home care?
Cliff Oilar (CO):
Non-medical services include personal care, which can include bathing, dressing, and bathroom visits; medication reminders; companionship; meal preparation; transportation to doctor's appointments, church, etcetera; and much more.
ML:
What common full- and part-time caregiver services do you provide?
CO:
We provide services on an hourly basis, with a minimum of three hours per visit. In addition, we offer overnight and 24-hour live-in care services when needed. The average service hours for our clients is between 15 to 20 hours per week.
ML:
How much does it cost to hire a professional caregiver?
CO:
The hourly rate for a caregiver in the San Francisco Bay Area is between $22-$28 per hour. Live-in rates range from $360-$400 per day, and constant care for a patient ranges from $560-$600 per day. These rates are determined by a patient's needs and level of care, and the specific region in which a senior lives.
ML:
Are these services ever furnished in other settings like a nursing home?
CO:
Yes, it is not uncommon to provide supplemental and respite care for a senior living in an assisted living, skilled nursing, or independent living facility. In some cases, the facility may be understaffed, or the family members want personalized care for a loved one. (
Continue Reading
)
Full Article & Source:
Need Help Caring for a Loved One? Here Are Tips for Finding a Professional Caregiver