A troubled Philadelphia nursing home recently achieved a dubious distinction from a federal agency: lowest rated, based on inspections nationally of 139 homes insured by the U.S Department of Housing and Urban Development.
On a scale of 100, Bala Nursing and Rehabilitation Center in Wynnefield Heights scored a 2. Federal inspectors found 58 "safety and health" violations, including 37 that put residents in the 180-bed facility in jeopardy. Among them: Missing or broken handrails. Blocked or locked fire exits. Exposed wiring and missing protective plates. Multiple broken "call-for-aid" devices. Rodent infestation.
"From the report," said David B. Miller, whose family has owned the home since the 1990s, "you'd think this was a dump." It's not, he said.
Bala Nursing, at 4001 Ford Rd., is a two-story masonry building surrounded by manicured shrubs and flower beds. On approach, it appears attractive. Its lobby is spotless.
But on a recent tour, a reporter stepped into its kitchen only to be mistaken by an employee for the exterminator who'd been summoned.
"They want to shut down the kitchen," the employee, a woman named Angela, explained. She pointed to a mouse hole at the base of a wall. "We can't get rid of them."
Told he was a reporter, she replied, "Oh, my!"
Bala's abysmal HUD score was mostly based on the physical safety of the building and its residents.
An examination of the nursing home's overall quality of care, using city, state, and federal health inspections, revealed 20 years of chronic violations and modest fines for failing to give residents sufficient food, allowing rodents to roam unabated, not having enough staff to prevent harm, and other failings.
Medicare, which has a five-star rating system for the thousands of nursing homes across the country, gives Bala an overall two-star rating – well below average, but above the agency's lowest-rated homes in Philadelphia. Medicare has rated six of Philadelphia's 45 nursing homes with one star. Bala has a one-star rating for its staffing levels.
Bala's troubled history also raises a larger question about Pennsylvania nursing homes: whether regulators have done enough to force facilities to follow the rules. In 2003, for example, the state Department of Health levied 89 fines on nursing homes. In 2012, the agency had none.
"There's no incentive to provide adequate care when the enforcement agency is not going to penalize you," said lawyer Samuel Brooks, a nursing-home specialist at Philadelphia's Community Legal Services.
Fines did pick up again in 2015, and have soared in the last four months. Since 2015, 14 homes in Philadelphia have been fined a total of $109,000, but not Bala.
Miller disputed HUD's findings, saying the agency improperly used higher safety standards to evaluate the nursing facility, ones typically applied to apartment buildings. The businessman did acknowledge he missed the 30-day deadline to appeal the findings but would not detail why he believed inspectors were mistaken.
"I can't throw HUD under the bus because we haven't cleared" the 58 violations, he said.
The Miller family at one time operated two nursing centers and 16 residential homes for the mentally ill in Washington.
In 2000, federal officials temporarily cut off Medicare and Medicaid funding for its Wynnefield Heights nursing center after inspectors found that 151 residents were in "immediate jeopardy" from safety problems. That year, Bala was fined $23,500 for 46 deficiencies that state inspectors found, Pennsylvania Health Department records show.
Among the problem: residents with bedsores, patients receiving insufficient food or water, some who were supposed to participate in therapy three times a week but had sessions only twice a month, and people who suffered from dementia being allow to smoke cigarettes without supervision.
In 2002 and 2008, regulators found more deficiencies and levied several fines.
When HUD inspected Bala Nursing in November 2011, it gave it a grade of 37. Inspectors cited six "life-threatening" problems, all of them electrical wiring issues, and 12 "non-life-threatening" deficiencies, including mold and broken circuit breakers.
HUD inspects only a sliver of the nation's 15,662 nursing homes because the vast majority have private insurance. Of the 139 nursing homes HUD inspected in the last five years, the only one that had a score near Bala's, a HUD spokesman said, was a facility in Maryland that last year was given a grade of 4.
Since 2011, state and city officials have cited Bala for an array of health violations. During the last year, for example, city public health workers have cited Bala for having rodents or insects in the kitchen on four consecutive inspections, records show.
One specific concern that Miller raised about the most recent HUD inspection involved citations for windows that could not be used as emergency escapes. HUD had labeled these as "life-threatening" defects, a finding that decimated the home's ranking.
But Miller said the nursing home purposely installed stops on the windows to prevent them from being opened wider than six inches. He said staffers needed to prevent elderly residents from climbing outside. He said he never intended the windows to be used for emergency escape.
HUD spokesman Jereon Brown said Miller was correct that HUD uses many of the same standards in nursing homes and apartment buildings. But Brown said Miller had never sought a variance for his windows or any other rules, which had been in place for two decades.
A July 2016 Medicare inspection report also noted that Bala failed to follow a safety plan for a patient who ended up falling three times from her bed last year, once in January and twice in June.
The report said that the woman's bed was unsafely elevated to its highest position, although aides were supposed to keep it close to the floor. The report said Bala workers blamed the woman, saying she would inadvertently elevate her bed by rolling in her sleep on top of an electronic remote control.
Although the Medicare report did not identify the patient, a lawsuit filed last month in Philadelphia, identified her as former postal worker Dorothy Gillard, 80, of West Philadelphia.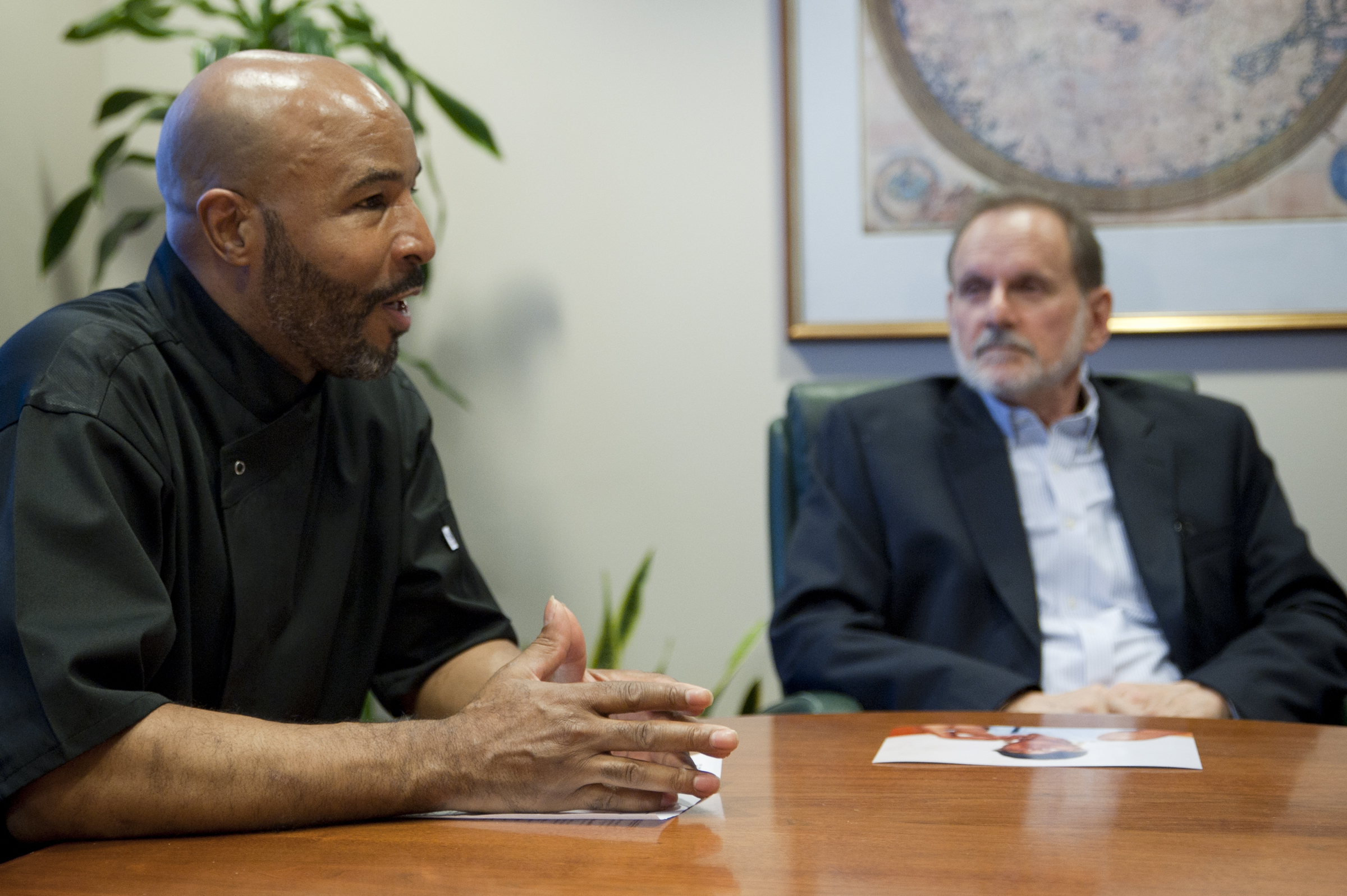 The complaint said she died of a brain injury caused by repeated falls from her bed at Bala Nursing. The suit also said Gillard endured other indignities while she lived there. In March 2016, Gillard was taken to a hospital because extensive bites from bedbugs or mites caused her to develop scabies, according to court records.
After she fell twice from her bed in June 2016 and was hospitalized for a brain injury, hospital staff determined that she also had a urinary-tract infection and a severe form of malnutrition caused by not eating enough protein, the lawsuit said.
She was discharged to a suburban nursing home, where she stayed until she died Feb. 2.
Miller did not respond to requests for comments about the lawsuit. Gillard's son, Darryl, 53, of Collingdale, said in an interview that he put his mother in the Wynnefield Heights nursing center in August 2015 after she suffered a stroke and "I was desperate."
Accompanied by lawyer Martin S. Kardon, Gillard said in an interview that his goal in suing Bala Nursing wasn't to make money. "I want to prevent this from happening to others," he said. "I want them to be held accountable."
That may be happening already, Brooks, the legal services lawyer, said. (
Click to Continue
)
Full Article & Source:
Philly nursing home has abysmal rating and rodents, too