Every night, Lisa Marshall makes sure Peter Marshall brushes his teeth and puts his pajamas on. She pulls back the covers for him to climb into bed, and sometimes he will enthusiastically jump around before he settles quietly into the sheets. Before leaving the room, she makes sure to give Peter lots of kisses and tell him how much she loves him. Peter is not Lisa Marshall's son — he is her husband.
In 2018 at age 53, Peter was diagnosed with early onset Alzheimer's, and Lisa, his wife and full-time caretaker, has been by his side since.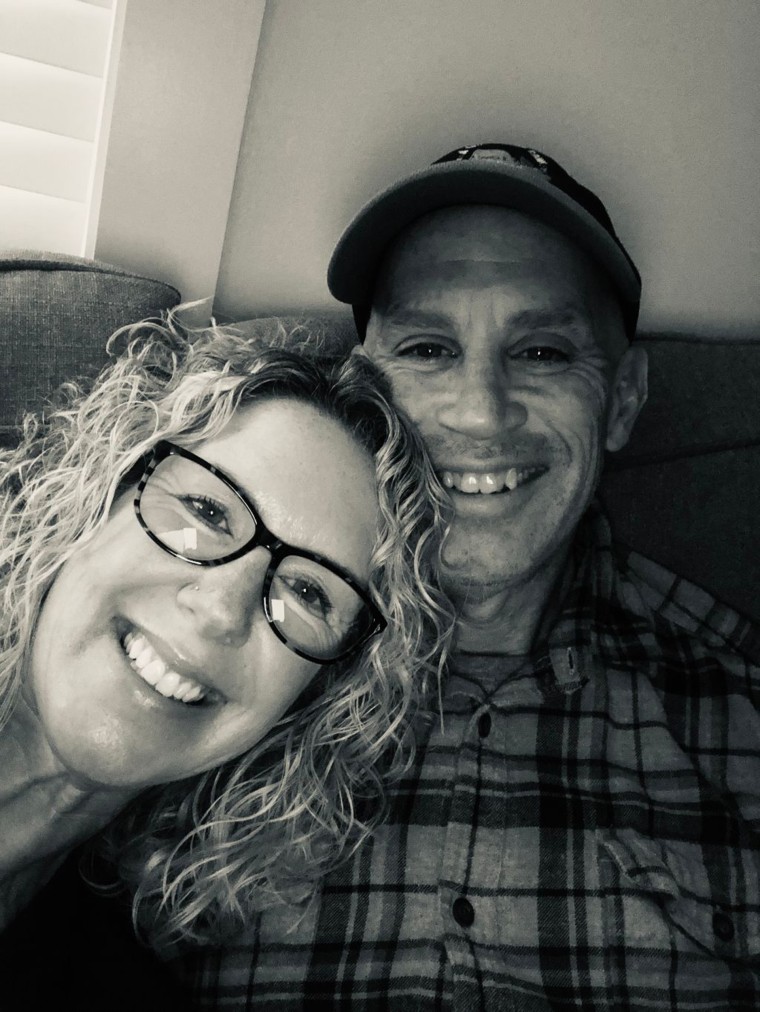 Before Peter's diagnosis, Marshall admitted she knew something was wrong with her husband for a couple of years, but chalked it up to getting older.
On Valentine's Day 2017, at the insistence of both his wife and friends, Peter agreed to see a doctor. Marshall said she vividly remembers the day Peter was diagnosed, April 30, 2018, after a year's worth of cognitive testing and appointments.
"The neurologist was sitting on the exam table leaning forward with his elbows on his knees," Marshall told TODAY Health. "He was delivering his words so deliberately and slowly, so I could understand them. He said it was early onset Alzheimer's and I was like 'Cool, let's go get some lunch.' I would not acknowledge it. I would not accept it."
With no close friends or family who shared a similar diagnosis, Marshall admitted she was naive to the way the disease would impact their lives.