A talk with investigative reporter Diane Dimond, whose book 'We're Here to Help' explains why guardianships go wrong, as they often do

By Richard Eisenberg
The stories of Britney Spears and Michael Oher of "The Blind Side" put the problems of guardianship (sometimes called conservatorship) in America on the front page. But in her new exposé book, "We're Here to Help," investigative reporter Diane Dimond reveals that guardianship of older adults — when a court appoints someone to manage a ward's financial affairs and sometimes their lives — is often, sadly, truly scandalous.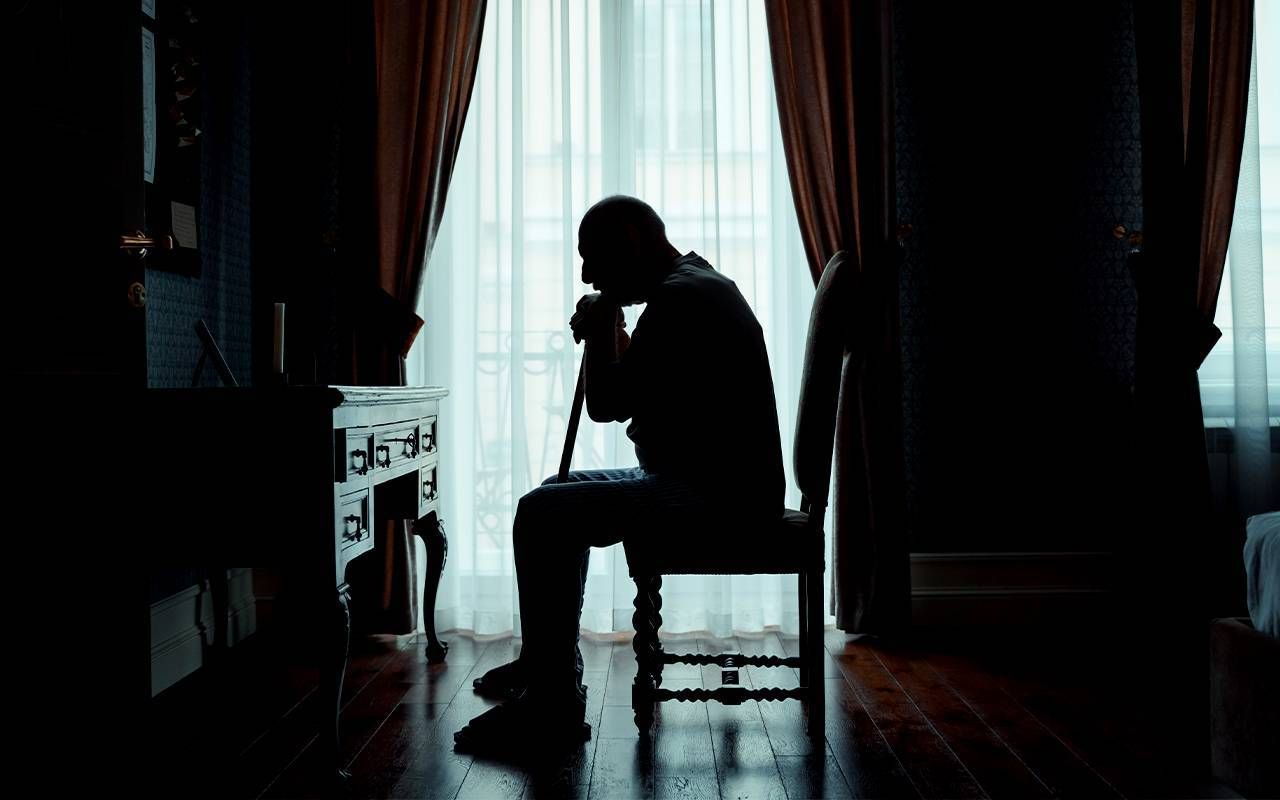 "When I first heard about guardianship, it was brand new to me and intrigued me: What am I hearing about that takes away people's civil rights and takes over their life and their finances? I really didn't think that could happen in America," she told me.
After she started trying to dig into a case of a friend's father in guardianship but couldn't glean much because the system is so secretive — hearings behind closed doors, gag orders for family members — Dimond grew curious and incensed.
Guardianship Exploitation
She then wrote a newspaper article about a case of guardianship exploitation in Pennsylvania. "Then my email box and telephone blew up with people calling and writing me from all over the country saying: 'Please, please come and cover my brother's, father's, mother's, sister's story.' So, I just started collecting cases."
Eight years later, Dimond has written a heartbreaking and infuriating look into what she calls "when guardianship goes wrong." I spoke with her about what she learned and what she believes could fix the problems. (This interview is condensed.)
Next Avenue: How would you describe the state of guardianship and conservatorship in America today?
Diane Dimond: It's hard to quantify the exploitation rate of guardianship because nobody keeps track of it. We keep track of missing children. We keep track of how many vehicles there are in America. But we don't keep track of wards of the court.
Guardianship can be a very good thing for vulnerable people when a loving, trusted family member or friend is named as the guardian. But more and more, I've discovered, the judge doesn't pick a family member or a trusted friend to be the guardian. He or she picks a for-profit, professional guardian who can charge up to $600 an hour and hire as many other people as they want to take care of the ward.
You can see how quickly a bank account would be depleted at that rate.
A 'Criminal Enterprise'
You say in many instances guardianship can become a 'criminal enterprise' targeting vulnerable people. Right?
I do believe there is an element of organized crime within the guardianship system. I know that sounds a little harsh, but I discovered over years of investigating thousands of cases that the lawyers, guardians, conservators, nursing home operators, hospitals and real estate agents — everybody who has a vested interest and awards property and money — operate within this cocoon.
They're not accountable to anyone but the judge.
Frankly, our judges don't realize the degradation, the exploitation, the physical and emotional horror that some of these people go through.
What's preventing the system from being fixed? It feels like it hasn't gotten better and has probably gotten worse.
I do think it's probably gotten worse and will get even worse as the aging of America goes on.
Why doesn't it change? Guardianship lobbyists, nursing home lobbyists, there's a whole predatory group of people who don't want the system to change because they're making lots of money within it.
So, many lobbyists are out there knocking on the doors of state lawmakers saying, "Don't change it. It's just fine. We're protecting these people. We are here to help." When, really, they're not there to help at all. They're there to fill their own pockets.
How do families sometimes bring about bad guardianship situations?
There are bad family members, greedy family members, abusive — physically, emotionally, even sexually abusive — family members who become guardians of their at-risk loved ones. Those are among the most painful cases that I studied.
Guardianships frequently start because the family cannot come to a consensus about what to do with a loved one who needs assistance. And there's greed, alcoholism and drug abuse involving children who defraud their parents, go to the bank and take out all their money and disappear.
More and more, judges are determining that if a case comes into their courtroom, the family must be dysfunctional. And so, they think they must, for the sake of the ward, appoint a professional guardian.
Loose Standards for Guardians
What's the problem with professional guardians?
There are a lot of very good, compassionate, truly wonderful guardians. But there are also people who got a certification in the mail saying they're certified to be a guardian without training in elder medicine or family dynamics or finances or any of those things that they should be drawing upon to take control of another person's life.
In many states, you can just be 18 and a high school graduate and you can be a guardian. Convicted felons have become guardians.
Conniving guardians play all the angles to try to get all the money they can — not just out of the ward, but out of the sale of their house, the sale of their car or their collectibles, their
heirlooms
. And then, when all of the money is gone, they go back to the judge and say, 'Your Honor, she's out of money. I really need to sell the house.'
When a family member sees a big problem, why aren't they able to go to the judge and prove that the guardian or the lawyers are doing nefarious things and get that to stop?
The judge in many instances appointed that guardian and judges have been known to tell family members, 'You can't speak. You'll have to hire a lawyer to speak for you.' Well, many of these families can't afford a lawyer.
Why is the guardianship system state-run and not federal?
The United States Congress has known about these problems since the 1970s, and that it's a predatory, systemically corrupt system. They have done nothing to regulate it or to make a federal law to supersede the state laws.
They have these heartfelt hearings on Capitol Hill, and nothing gets done.
Do you see a role for the U.S. Department of Justice?
Absolutely! The Department of Justice investigates police departments for civil rights violations and makes recommendations on how to fix the departments. Why can't that same scrutiny be given to guardianship?
The Department of Justice has been sitting on its hands for too many decades while this system devolved into the mess we have today.
How Congress Could Help
What would you like to see Congress do?
It would be nice if there was a federal law that mandated punishment for people who exploit, defraud or physically abuse a ward of the court. I would like to see a federal law that mandates prison time for guardians that are found grossly negligent.
It's just unbelievable what guardians are allowing to happen.
How well are states doing to reform guardianship?
A lot of states are considering reform bills and patting themselves on the back, saying they're going to fix this system. To me, they're putting a Band-Aid on a big, wide-open bleeding wound.
What they really need to do is make it not so easy to start a guardianship and make a time limit for a guardianship, so once every year or two, a judge or a panel would have to go back and say: 'Is this guardianship really needed?'
Have any states done anything that has impressed you and you'd like to see replicated?
Minnesota passed a Bill of Rights for Guardianship Wards and that really heartens me because the state has recognized that the civil rights of all Americans matter. I think that's where real reform has got to start.
Prioritizing Reforms
What are the biggest problems in the guardianship system you'd like to see fixed?
Number one: Make it harder to put someone into guardianship. The ease with which a guardianship can be started is just mind-boggling.
Number two: Change state laws so judges will consider less restrictive situations. Mandate that at least two outside professionals have to interview the targeted person, and both have to agree that there is a real need for a strict guardianship.
Otherwise, let's have supported decision-making programs where volunteers help elderly people or people with disabilities manage their finances or with their shopping or just their daily routines.
Supported Decision Making
How does supported decision making work?
Supported decision making employs a state-funded staff with volunteers that help at-risk people make good decisions. A lot of these people are not incapacitated, they just need a little bit of help.
Is supported decision-making working?
States that have supported decision-making laws often suggest to the judge that they choose this method instead of a full guardianship. But going with guardianship is much easier and faster, so judges often say: 'Let's just go for guardianship for now.'
What about elder caring coordination, where judges appoint neutral professionals to deal with high levels of family conflict?
I like that idea, but it's not in many places right now.
Advice for Family Members
What advice do you have for families who might be considering finding a guardian or conservator for their loved one but aren't sure how to do it or whether they should?
If the family is squabbling about what to do, I would not go to an elder law attorney or an estate lawyer first. I would go to family mediation and include the ward.
If you do consult a lawyer and their first reaction is, 'Let's go for guardianship,' tread lightly. Don't sign any papers right away. Have a family conference. Understand that there is an underground industry at play that you might just get sucked into.
Do everything you can to keep the guardianship system out of your loved one's life. If that means hiring a granddaughter to come in and take care of the person three days a week, try that first. Because if you go the legal route, chances are it's a slippery slope down to a very strict, isolating, full guardianship. And from that, there is little escape.
Do you think the guardianship system will change?
I think we're going to see some significant movement in the next 10 years. But I can't imagine how many more victims of predatory bad actors we're going to have in that time.

Full Article & Source:
How to Fix America's Broken Guardianship System